IFP.TOOLS are a series of components specially designed by the IFP Europe technical studio to make the most of the potential of KP Kleen Power machines.
Stainless steel basket systems for vacuum washing machines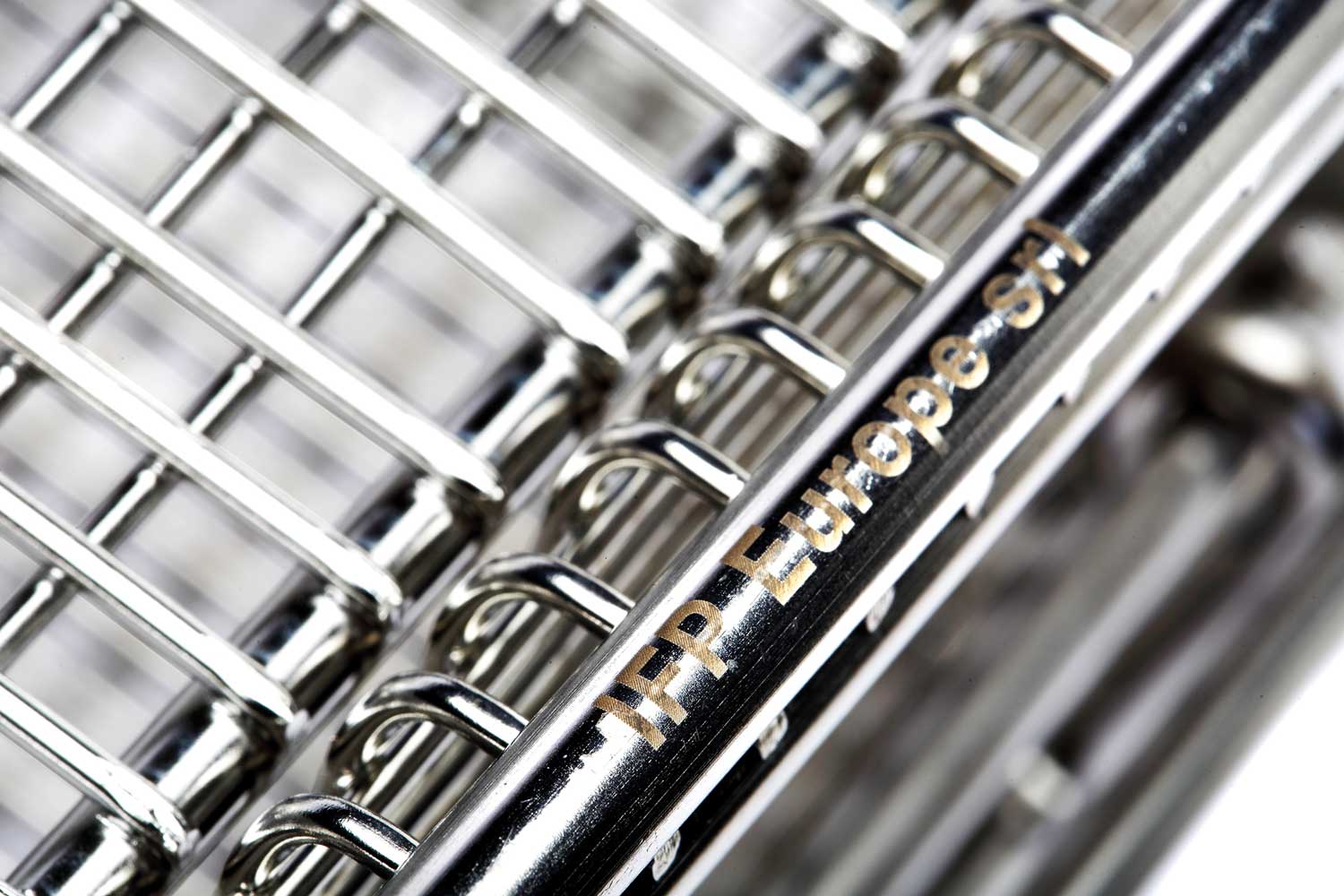 The stainless steel wire basket system has been designed to ensure maximum performance in the washing, decontamination and drying phase of large and small-sized metal pieces.
IFP Europe has adopted the FAMI modularity, a system that facilitates storage by solving any logistic problem.
The comfortable carriage made by IFP Europe facilitates the transport of the single basket to be placed inside the washing chamber.
The carriage has a manual system for locking the basket and a tray for containing liquids and processing residues.
Interactive touch screen totem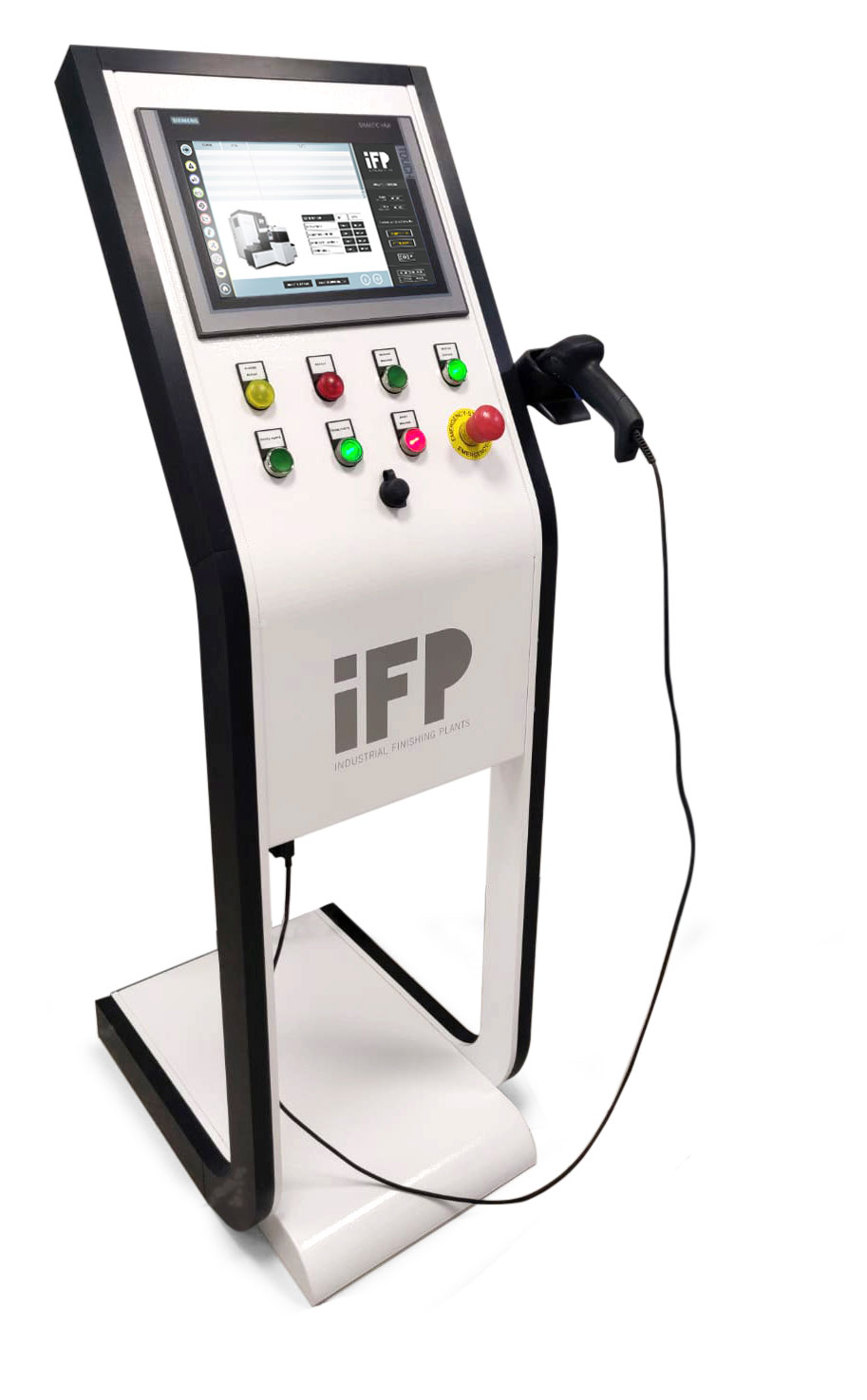 Loyal to the family feeling of the entire KP KleenPower line, the original totem was designed and built by IFP Europe and in addition to the analogue button panel, it has a SimanticHMI interactive touch panel and two USB ports.
As an alternative to the totem, the interactive touch panel can be integrated directly to the washing machine or in a panel with telescopic arm.
An infrared reader can be integrated as an optional to the totem, useful for automatic recording of the workflow and related scheduling.
The complex washing systems processes of the entire KP KleenPower line are entrusted to the management software developed and customized by the technical department on specific customer needs.
In line with the Industry 4.0 standard, the management software can be used remotely or accessible thanks to the Simatic HMI touch panel with a redesigned graphic interface to improve usability.