The stainless steel baskets suitable for any type of vacuum washing machine are part of the IFP.TOOLS family of accessories, original work tools, designed, manufactured and guaranteed by IFP Europe.
The baskets are made with a sturdy stainless steel wire that guarantees structural solidity and long lasting use.
Modular and customized system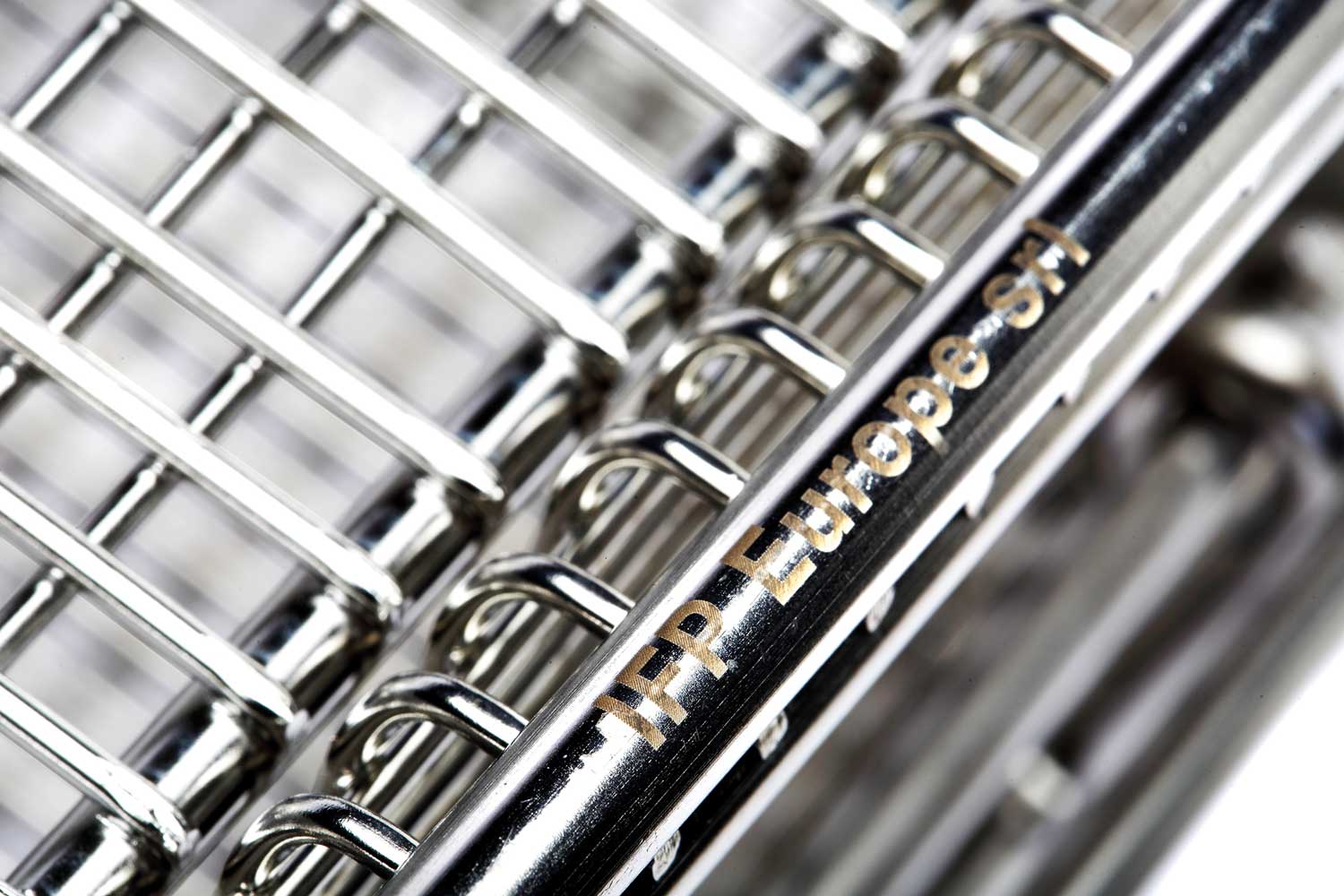 perfect, high quality, without sharp elements
comfortable handle to facilitate the grip
excellent interchangeability with the Fami case
upper edge of the basket with double reinforced rod
bottom of the basket is reinforced with adjustable circle with sturdy spring closure
basket available with multiple hole sizes
possibility to customize the basket with accessories for pieces
customized baskets for heavy and large pieces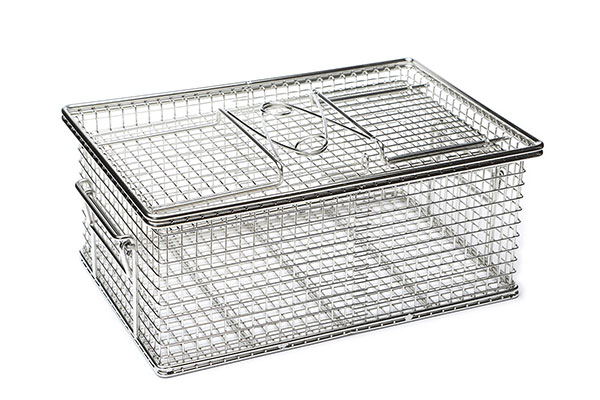 These are the stainless steel baskets with Fami modularity perfectly interchangeable with Fami case, available in 3 types of hole measurement (13x13mm, 13x13mm with internal mesh 2x2mm, 7x7mm).
KP.MODULAR SYSTEM baskets are equipped with wide handles to facilitate gripping with protective gloves, a lid closed by a sturdy spring handle that allows the basket to be closed in height and a reinforced edge on the entrance and bottom with a double steel rod without sharp elements.
The baskets can be equipped with metal identification number useful for optical detection on the KP Kleen Power load automation.
Gallery KP.MODULAR SYSTEM
KP.PIN system is available for the more delicate metal components subjected to washing cycles with relative rotation of the basket, that can be perfectly incorporated to the KP.MODULAR SISTEM basket.
KP.PIN system blocks perfectly the components that need to be washed thanks to a PVC plate with 352 holes for attaching the "pins" available in various sizes and shapes, with a stainless steel support frame for the plates, which are blocked with adjustable rings that can be stackable.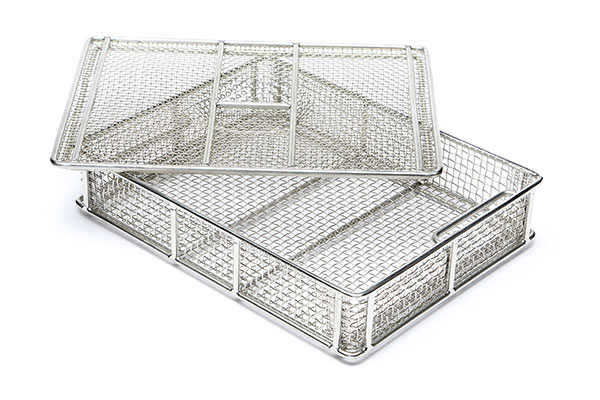 Small, modular and stackable baskets suitable for precision small parts.
Available with various mesh sizes.
Gallery KP.SMALL PART BOX SYSTEM
KP.CUSTOM basket has been designed to solve any finishing treatment problem for heavy and large metal pieces. The loading and unloading phase of the material to be treated is facilitated thanks to the flap opening of the side.
The basket has internal dividing panels to better contain the pieces.
KP.CUSTOM is suitable for the KP.MAX washing machine line, to meet every customers washing and treatment need, the basket is also designed and even custom made.